Frank Didik
Art and Design
Recent designs, books, photography, films and other projects by Frank Didik


Photographs by Frank Didik can be found in numerous magazines and publications. For photography by Frank Didik, please go
to FrankDidik.com.
Design for Industry.
"It is not creative if it does not sell"
www.Design1.org
Email Frank Didik
+1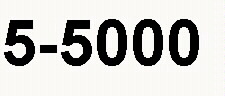 Copyright 1989-2012 by Frank Didik. All Rights Reserved. DIDIK® DIDIK is a Registered Trademark.
Design. Design for designers. Includes an interesting selection of cutting edge, New York, London, Milan, Berlin, Paris and Tokyo designs by Frank Didik. Includes designs covering electric cars, automobiles, inflatable shelters, thin film structures, solar designs, virtual reality, new designer films and lenticular 3d designs, .Architectural Design, Architecture, Lighting Design, Fashion, Fashion Design, Fashion Studies, Art Schools, Design Schools, Interior Design, Design & Technology, History of Decorative Arts, Design Education, Fine Arts, Foundation, Product Design, Illustration, Photography, Design & Management, Integrated Design, Critical Studies, Design Studies, Communication Design, New York City Design Schools, New York City Art Schools, Materials Library, designers, invention, design, human factors, id, furniture design, ergonomics, inventors, School of Design, Architectural Design, Architecture, Lighting Design, Fashion, Fashion Design, Fashion Studies, Art Schools, Design Schools, Interior Design, Design & Technology, History of Decorative Arts, Founded 1896, Design Education, Fine Arts, Foundation, Product Design, Illustration, Photography, Design & Management, Integrated Design, Critical Studies, Design Studies, Communication Design, New York City Design Schools, New York City Art Schools, Design, Designer Info, Dtp, DTP, Photo, Photo Editing, Bitmap, Draw, Illustration, Vector, Web Design, Web, Reviews, Articles, Tutorials, design, industrial design, design employment, design career, design jobs, design resources, design discussions, design content, design community, product design, interaction design, environmental design, furniture design, Women Industrial Designers, women designers, industrial design, anna keichline, product design, designers, invention, design, human factors, id, furniture design, ergonomics, inventors, awid, west, Industrial Design and Construction, (IDC) - International Architecture, Engineering, Construction Management Firm, Semiconductor, Food, Pharmaceuticals, and Biotechnology Facilities. Egmont Arens. Henry Dreyfuss. Charles and Ray Eames, Harley J. Earl, Virgil Exner, Buckminster Fuller, Walter Adolph Gropius, Arne Jacobsen, Raymond Loewy, Ludwig Mies van der Rohe, László Moholy-Nagy, Victor Papanek, Joseph Claude Sinelm, Brooks Stevens, Walter Dorwin Teague. (Industrial design, industrial design office, industrial designs, innovation, intellectual property. design recruiting, design information, web design, Core77, koor, kore77, reymond lowery, AWID, Association, MIES VAN DER ROHE , LLOYD WRIGHT. German. WTC. Japanese designer. Women, Designers, Raymond Loewy, Buckminister, Fuller, Buckmister Fuller, book design, packaging design, advertising, corporate communications, media architecture, web design, information and systems design, brand identity, screen-based communications, general exhibition and signage design, architecture/urban and retail planning, environmental design, promotional design, product design, brand strategy, strategic planning, SKILLS, ABILITIES, & PERSONAL CHARACTERISTICS, Creativity and imagination, Working in a highly , competitive environment, Problem-solving , Working well with clients, Meeting deadlines, Keeping abreast of current products, trends, and customers' tastes, Translating a client's needs and preferences into a finished product, Attention to detail, Drawing and sketching by hand, Understanding technical drawings, Using current computer-assisted drawing, design, and rendering applications, Ability to make product models and knowledge of Rapid Prototyping technologies, Presenting work to colleagues, peers, and clients for criticism and evaluation. Buckminister. Interior design. Garden design. History of Design. History of inventions. Designs for the 21 century. History of the Future. Future design. Spaceage. Spaceage design. Famous Designer. Developing and presenting a persuasive argument. Knowledge of product development, manufacturing, and marketing. Networking and finding work. Managing and documenting time spent on projects. Consulting with clients and coworkers. Researching product trends and the demographics of their target market. Developing design ideas using hand sketches, computer aided design software, and 3-D models.. Presenting design ideas to clients and coworkers. Overseeing construction of product prototypes. Helping to conduct product tests. Eames. Fuller. Designing packaging, exhibits, advertising, and store interiors.
manholesafety.com www.DIDIK.com www.DIDIK.net www.DIDIK.org www.DIDIK.us www.DIDIK.biz www.DIDIK.info www.FrankDidik.com www.Design1.org www.TransGlobalHighway.com www.News1.net www.NYCinPictures www.Tokyo1.org www.Japan1.biz www.Asia1.info www.NYC2.com www.w9g.com www.RE1.org www.RealPropertyDatabase.com www.Brooklyn1.com www.BridgePlaza.org www.Newsman.org www.PNH.info www.ElectricCarSociety.com www.ElectricCarOwnersClub.com www.ManholeSafety.com www.ExpandedGPS.com